Services
At FC People we pride ourselves on the service we provide to all our clients.
What we do for the candidate
We're interested in hearing from talented, hardworking and ambitious individuals who will add value to our clients business. We know that all of our candidates act as ambassadors for us and are our greatest assets.
Our consultants come from a diverse IT consultancy background and are well experienced with IT development, management and infrastructure roles. This experience and expertise enables us to sit down with you and discuss your IT skills, career goals and aspirations.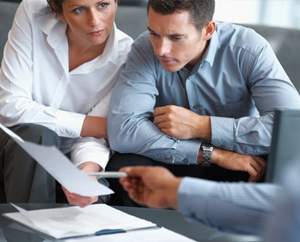 So when it comes to placing you in the right role, we are ready from the word 'go'. You can rest assured that you will get professional help with your IT job search, from energetic people who understand your needs and speak your language. Our clients are always on the look out for good candidates, so make sure we know about you and you know about the best IT jobs in the UK, by emailing us your CV or registering with us today.
We take a personal interest in you and work with you all the way, offering an informal and friendly service. We know finding your perfect job can be an extremely difficult experience so we listen to what you want, discuss your interests and ambitions, help you with your CV and application and make you feel fully prepared before any interview.
We keep in regular contact with you throughout, giving you relevant career advice and informing you of any future positions that might be suitable.
We'd never send out your CV to a client without discussing it with you first nor would we ask for a reference without your prior approval. Having mutual trust is extremely important in business and we keep that in mind with everything we do.
We ensure complete confidentiality
We find out what you're looking for
We provide interview and CV building guidance